| | |
| --- | --- |
| Geplaatst op 10 april, 2017 om 4:25 | |
originally written on sunday the 26th of March on demelzawritesherwings.blogspot.com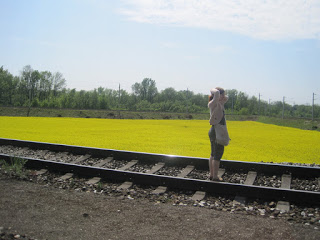 On this day I feel sad and this personal story wants to come out. It is a beautiful sunny early spring day, here in Austria. I live in an idyllic cottage with my boyfriend and three healthy children and two cats. In England it is mothers day today. Everywhere across the northern hemisphere crocuses and daffodils shine their brandnew brightness for free. It is a day of simple happiness in cakes and forest walks and here I sit, having to admit that I spend the last two hours crying my eyes out.
My lovelife has generally spoken always been the compass I live by. I simply did not know how to navigate in another way. It has been a bumpy road and I often had to (or felt like I had to) change direction. I am happy where I am now and I have been happy before, but again and again and today I feel like I don't know where I am or what I am supposed to do.
Is there anyone else who thinks that it is a silly advice to follow your heart? At the moment I think so, because the heart discriminates when it is in love with a place or a person, telling everything and everyone can be left behind for this romantic love, that this is where your home is. Well, I am at home and I am in love but today at the same time, I feel terribly lonely.
Yes this is possible, in a family of five, to actually feel like you are standing on a bare globe on your own, like yesterday, a saturday night, My boy expected to be free but as it happens almost everyday, had more work to do than he expected. On my own I tried to wake up a spirit of party vibe until I exploded into rage and kicked his door like a lunatic and Dionysus clearly would not show up anymore anywhere near my raging tongue, slipped out through a crack in the window frame to find a softer being to enlighten.
This weekend, two of my kids are with their father. My baby, a rose in my mud, sleeps a hole in the day. In a paralel universe I am showering my mother with daffodils. I have to touch some plants to stay sane, I need some earth under my nails, now that I miss the people and the places I have abandoned, the possibility to cross a simple road to see them and feel alive as a daughter, a sister, an aunt, a friend, a poet.
Categorieën: Geen